WITH REIKI, YOU'LL ALWAYS RECEIVE THE UNIQUE HEALING YOU NEED AT THAT PARTICULAR MOMENT IN TIME.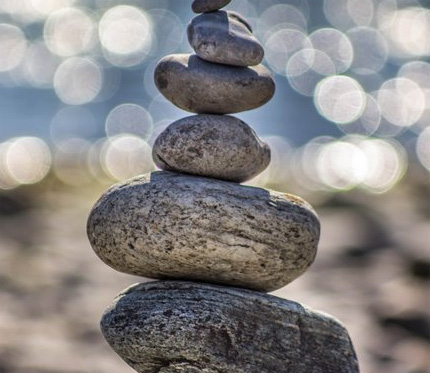 What Is Reiki?
Reiki is an ancient Japanese form of healing touch that was rediscovered by Mikao Usui in the late 1800s. It stimulates your body's innate healing resources by connecting Divine Knowledge ("REI") with Universal Life Force Energy ("KI" or chi), promoting balance and harmony on all levels. Reiki is a form of holistic, hands-on energy healing that increases energy, reduces stress and anxiety, relieves pain, boosts the immune system, and gently releases old emotional patterns. It also enhances and supports other healing modalities.
Schedule your 45 minute reiki session
My Personal Experience With Reiki
I discovered Reiki while I was going through a personal crisis and needed support—I was exhausted and frazzled and at the time, for the time, yoga and meditation just weren't enough. So, when I heard Reiki could help restore my energy and make me feel calmer and more clear-headed, I was in. During my first session, I noticed how hard it was to settle my mind, which for me was a sign of just how much I NEEDED to be there. And guess what? I felt better afterwards. Lighter. Less impatient. There was something to this …
Some time after this experience, I was diagnosed with Chronic Lyme Disease and several other co-infections (check out The Gift of Lyme for more on this), which made me dive deeper into my own healing journey. I threw every tool in my 'wellness arsenal' at this disease, and while they were beneficial, most left me feeling even more exhausted. The ONLY time I felt the slightest bit restored and less shaky was after my Reiki sessions. This led me down the path of studying Reiki (initially, so I could perform it on myself), and I took to it like a fish to water. It was so natural for me that it seriously felt like a coming home. I started practicing on everyone (including my dog!), and I was especially aware of the positive effects Reiki had on me and others living with chronic conditions.
So, I continued practicing and studying Reiki and still do today (always the student!). While becoming a Reiki Master, my Mentor, Libby Barnett, inspired me to connect with The Dean Center for Tick Borne Illnesses at Spaulding Rehabilitation Center in Boston. I wanted to share this gift and give back to the Lyme Community, and I'm proud to say that we launched the Reiki Program at The Dean Center in January 2017. My work there has officially earned me the title of Hospital-Certified Reiki Practitioner, and the program continues to thrive today.
Schedule your 45 minute reiki session
"The Soul Always Knows What To Do To Heal Itself. The Challenge Is To Silence The Mind". – Caroline Myss